SLIDE
CAMPITELLO
DI
FASSA
-
ESTATE
2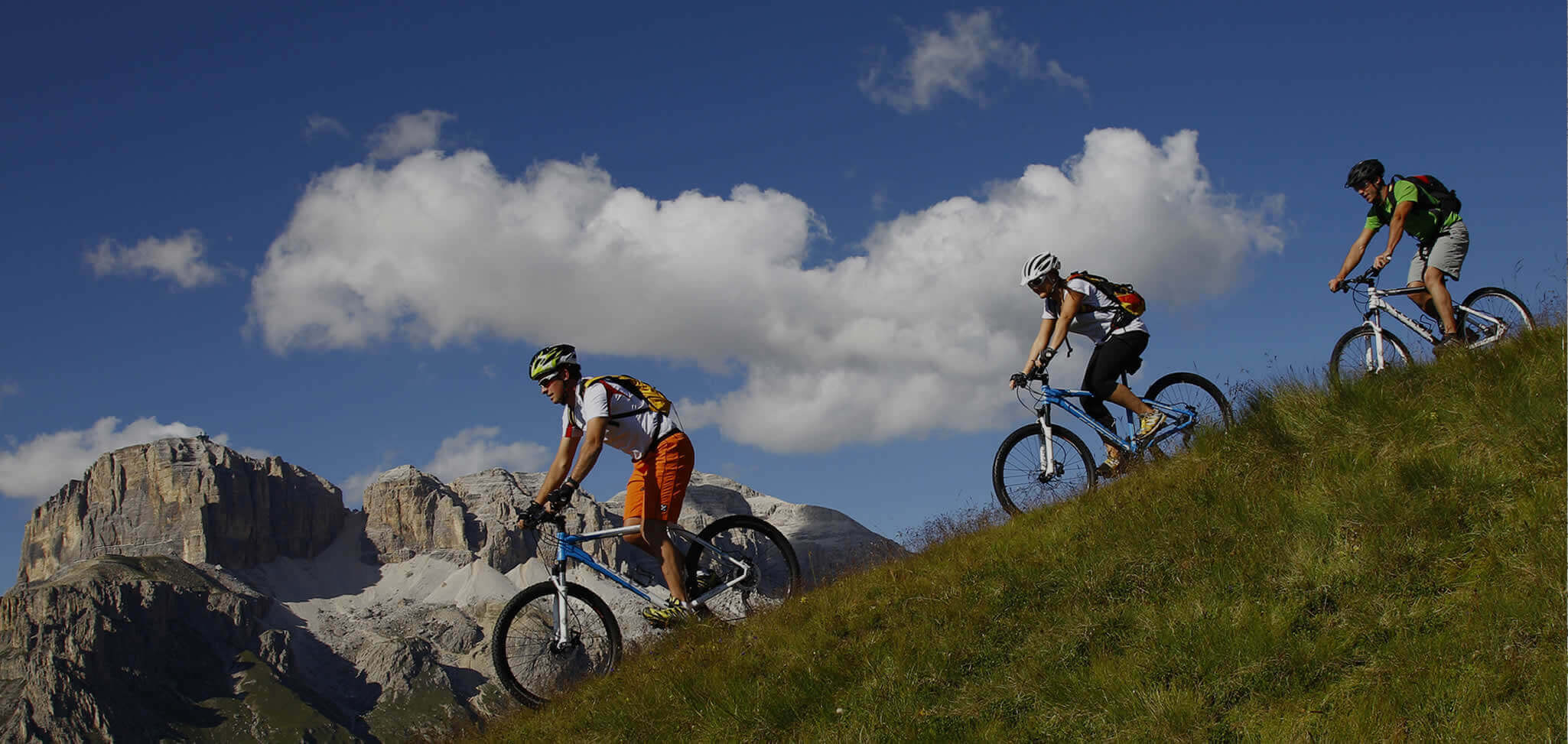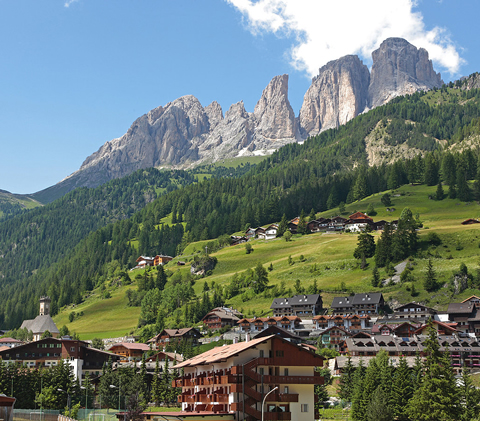 Campitello
di
Fassa
CAMPITELLO
IN
VAL
DI
FASSA
IN
THE
HEART
OF
THE
DOLOMITES
Campitello di Fassa (1448m) is at the foot of imposing Sassolungo and Col Rodella, one of the most famous towns in the Fassa valley with some of the most beautiful views in the world.
Read more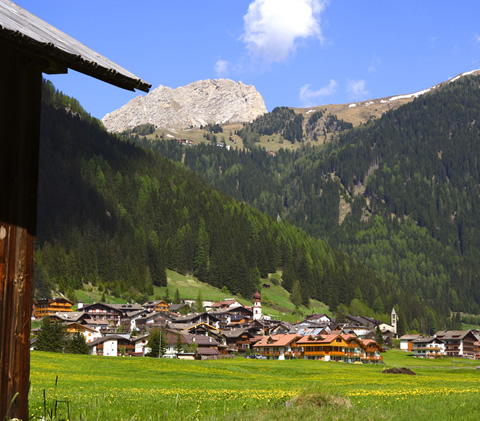 Canazei
Just 3 km from Campitello, Canazei (1460 m) is another important Val di Fassa tourist town. At the foot of Mt. Belvedere and Mt. Marmolada, Canazei offers beautiful views characteristic of the enchanting Dolomites.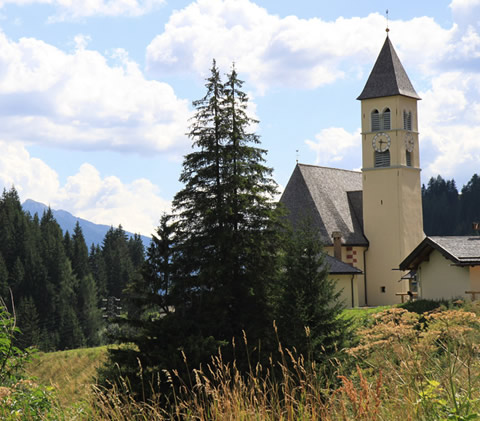 Mazzin
An approximately 5 minute car journey from Campitello di Fassa takes you to Mazzin, a Fassa valley town of historical importance. The remains of a fort and utensils dating to the historic Reti people, from whom Ladin culture derives, were found here near the Avisio stream. This small village is also famous for its 'pitores', decorative artisans who sent hand painted postcards home of the places they emigrated to.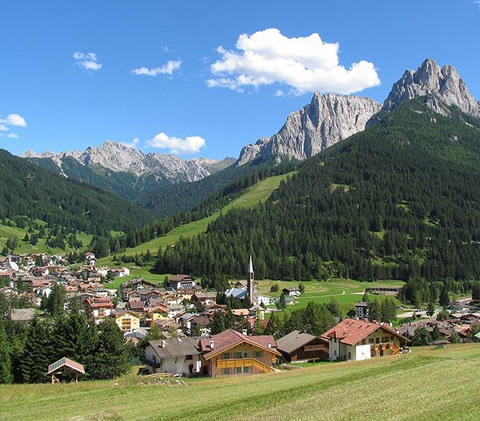 Pozza
di
Fassa
Pozza di Fassa (1320 m) is less than 8 km from Campitello di Fassa, a straightforward 10 minute car journey. Access to Ski Area Buffaure with its snowpark is easy from here. Pozza di Fassa is a famous tourist town with the Trentino region's only sulphurous water spring with its spa baths including the new QC Terme Dolomiti spa centre.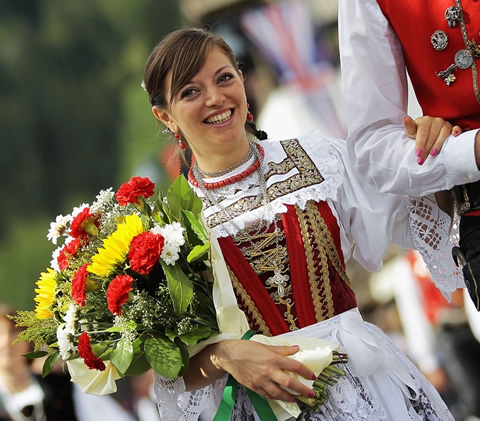 Vigo
di
Fassa
Vigo di Fassa (1382 m), less than 15 minutes from Campitello, is home to Museo Ladin de Fascia whose Istitut Cultural Ladin Majon di fascegn represents and safeguards Ladin culture. Vigo di Fassa hosts traditional Ladin events in both summer and winter: food and wine tasting evenings, cultural activities and the Prejepies sui Festii fountain nativity scenes exhibition.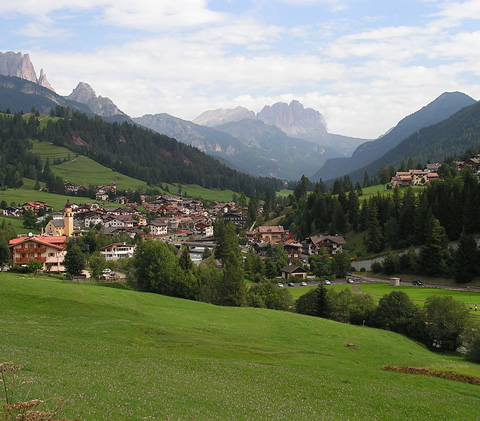 Soraga
Approximately 20 minutes from Campitello, Soraga (1210 m) is another oasis of peace and quiet for those looking to get away from the stress of daily life. Soraga has Nordic skiing circuits and mountain bike itineraries.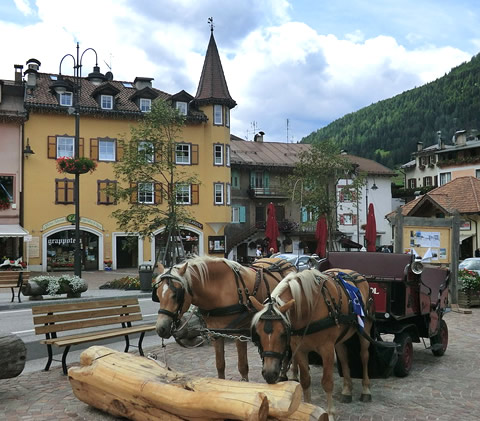 Moena
Around 15 km from Campitello di Fassa, Moena (1184m) is the town that the Marcialonga has started from for more than 40 years now. Famous for the great many itineraries in the Alpe Lusia - San Pellegrino it offers it is also known for its local cuisine events and characteristic local cheese: Puzzone di Moena.